Air Force restarts 'eco-towers' in Tokyo recreation area as COVID-19 cases at base decrease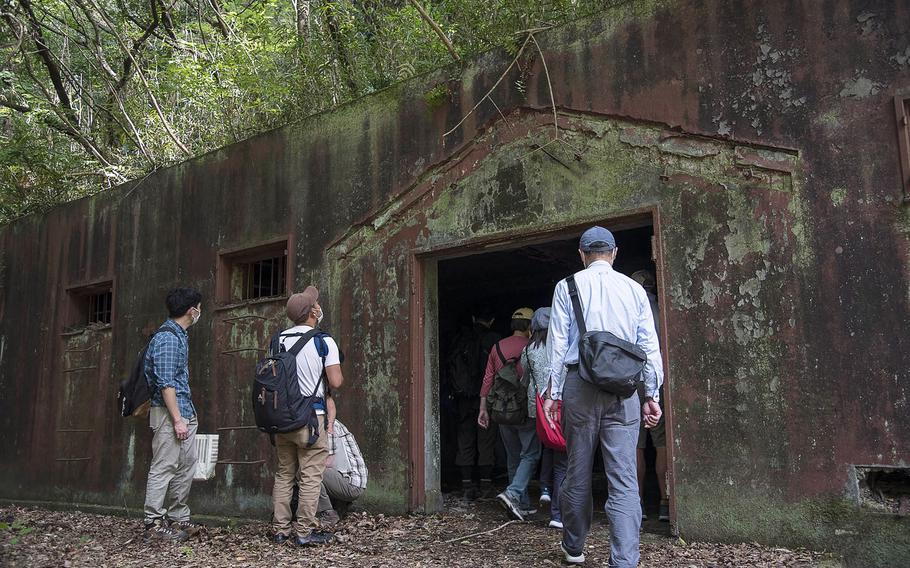 TAMA HILLS RECREATION ZONE, Japan – On Wednesday, two dozen Japanese visitors walked through the vast U.S. Army Recreation Area in western Tokyo while learning about its history and the plants and animals that call it home.
The "ecological tour" was the first organized in over a year by the 374th Airlift Wing from the nearby Yokota Air Base. Access to US facilities in Japan was restricted last spring as coronavirus cases increased among service members; however, restrictions have eased in recent months, as more members of the military community get vaccinated.
Tour leader Yoshitaka Yamaguchi, 69, a former environmental engineer in Yokota, led visitors on the trek through part of the 483-acre recreation area.
The tours, which began in 2006 and only take place periodically, are a way for locals to see what's behind the barbed wire fence surrounding Tama Hills, Yamaguchi said.
"Usually they are not allowed in, but over the fence they expect there to be some beautiful natural resources," he said, during a break in the hike. "They're also interested in history."
Many locals are already familiar with the base's past as a Japanese munitions facility and Cold War-era bomb storage site.
Today, Tama Hills functions as a recreation area for US troops and their families stationed in and around the Japanese capital. It features an 18-hole golf course, accommodation, horseback riding, sports fields, mountain biking trails and camping areas.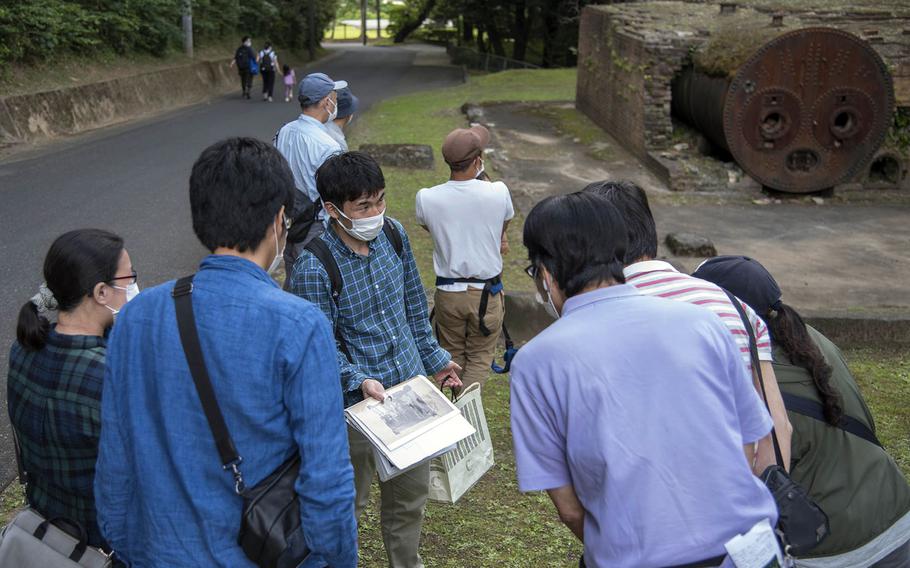 Japanese visitors observed small fish living in a pond near the base's front door and ancient stone steps. Yamaguchi held up a WWII photograph of a Japanese soldier standing at the top of the steps, which at the time were topped by a traditional Japanese torii gate and led to a Shinto shrine.
Visitors saw an ancient Japanese bath and dining room and entered war bunkers.
"People can feel the story," Yamaguchi said.
Relics from World War II are often overlooked by Japanese cities because they feel uncomfortable about them, according to Mutsuki Kitajima, 29, an environmental engineer with the 374th Civil Engineer Squadron, who took over. also maintained with visitors during the visit.
"We can still keep these historic resources in good condition," he said.
A visitor, Hisao Yokota, 74, from Inagi Town, said he had played golf in Tama Hills but this was his first time visiting the recreation area, which he knew as a munitions site in his youth. He was particularly interested in building old drains in the area.
The tours are a chance for the air force to show that it is properly maintaining the ecology and history of its facilities, Kitajima said.
"We can make a good understanding between the local community and the Yokota air base," he said.
Yamaguchi pointed to the rare moss growing on a wall and a place where foxes roam. He told visitors about the tanuki, or raccoon dogs, that inhabit the forest and the rare goshawks that nest there.
Officially, there are 38 around in the recreation area, including two chicks.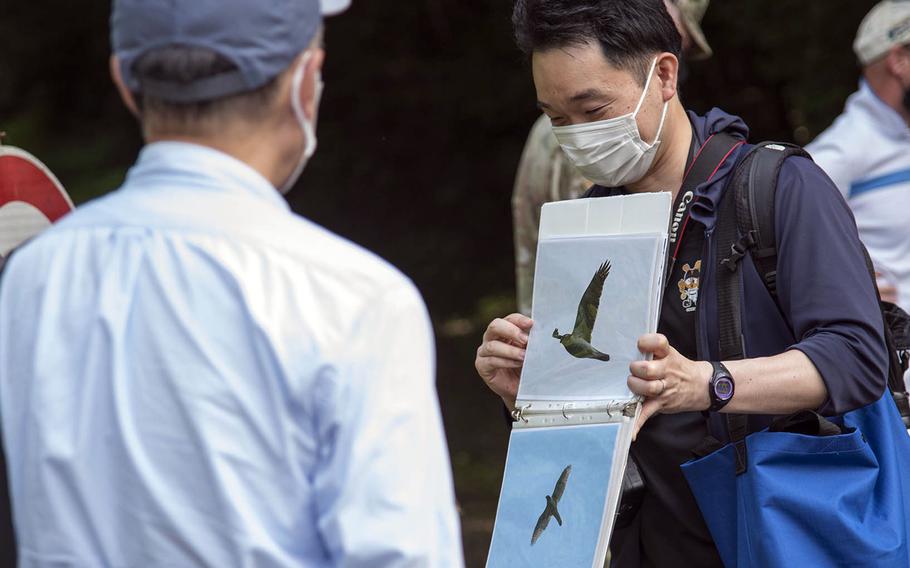 Northern goshawks did not make an appearance on Wednesday's tour, but Yamaguchi showed visitors photos of the birds and pointed out the difference in plumage between juveniles and adults.
Preserving endangered birds is part of an environmental protection program that was recently rated the best on U.S. military bases overseas, said Heyward Singleton, 47, chief of management flight of Yokota facilities, in an interview on May 17.
Twitter: @ SethRobson1