Editor's Note: On July 15, 2004, Sepp Blatter, FIFA president, officially announced to the world that football originated in Zibo, Shandong Province. The sport was called cuju in ancient China and reached its peak in what is now Hangzhou during the Song Dynasty (960-1279).
Archive photos: Cuju and football are played in Hangzhou. [Photo provided to ehangzhou.gov.cn]
Hangzhou, in eastern China's Zhejiang Province, announced on September 22 that the city will set up a task force to develop the soccer industry.
The working group will be headed by Liu Xin, mayor of Hangzhou. Membership will include directors of sports, education and talent offices at the municipal and district levels.
"The task force will promote the overall development of the Hangzhou football industry," said Jin Chenglong, director of the Hangzhou sports bureau and a member of the task force. He added that Hangzhou enjoys a large football market and a strong fan base.
The West Lake Cup football tournament has been held for over 40 years. Hangzhou athletes helped Zhejiang team win medals in the U20 men's soccer and U18 women's soccer competitions at the 14th National Games. The city is also one of the host cities for the 2021 FIFA Club World Cup.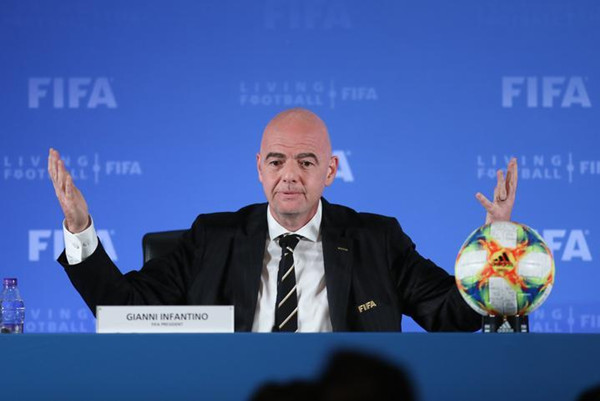 A FIFA official announces that Hangzhou, along with seven other Chinese cities, will host the 2021 FIFA Club World Cup at a press conference on December 28, 2019. [Photo/zjol.com.cn]
Jin explained that the task force was set up ahead of the one-year countdown to the Hangzhou 2022 Asian Games, as they saw the Asian Games as a great opportunity to expand the football fan base of the city, as well as to promote cuju, which is part of the Hangzhou Song Dynasty culture.
The sport of cuju first appeared during the Warring States Period (475-221 BC) and was played in the army for military training during the Han Dynasty (202 BC-220 AD). Until the Song Dynasty, men and women competed in cuju in the royal courts, as the emperors loved to watch the games.
Local authorities said the establishment of the soccer task force was more akin to a move to "return" Hangzhou to its history as the imperial capital of the Song Dynasty.
According to the Hangzhou Museum, the former site of Qiyun Club, China's first football club, was inaugurated on Zhongshan Road in Hangzhou. The club's star players included Zhao Kuangyin, the founding emperor of the dynasty.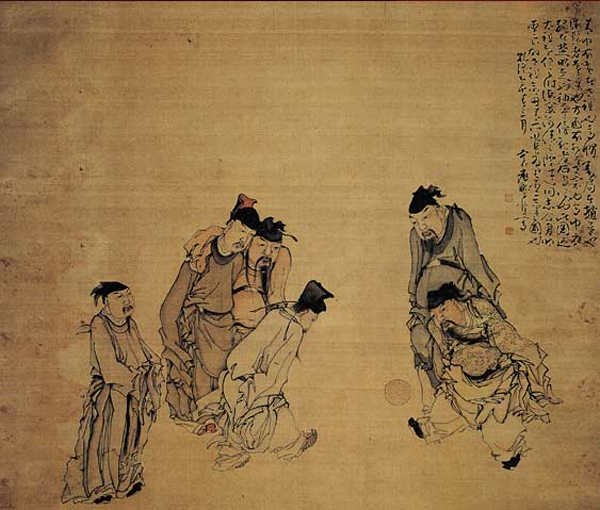 A painting by Huang Shen depicts ministers playing cuju in the Song dynasty. [Photo provided to ehangzhou.com.cn]
Media contact
Company Name: Hangzhou Municipal Government Information Office
Contact: Cai jingwen
E-mail: Send an email
Telephone: 0510-68559077
Country: China
Website: http://www.ehangzhou.gov.cn/