Home talent: dragon boat race in Cyprus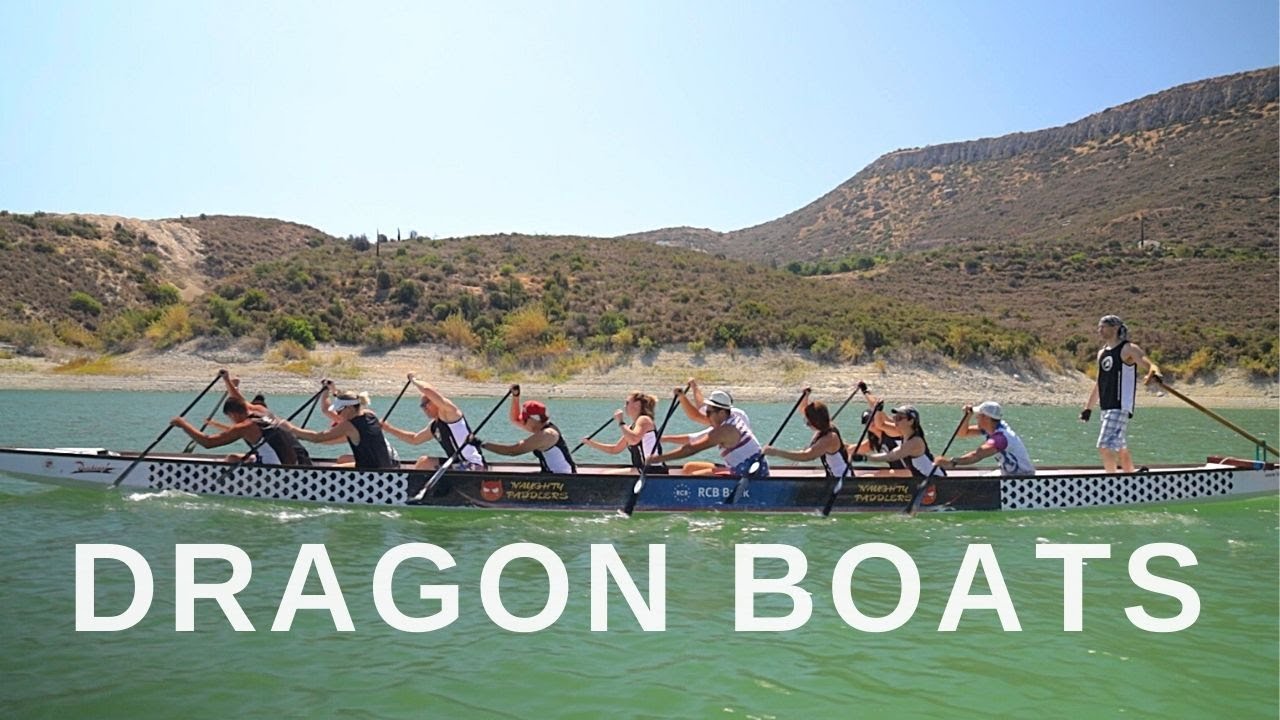 In this video, sports brand Cyprus Another Angle interviews Djordje Pavlovic, founder and trainer of the Limassol Spartans dragon boat community, to learn more about the venerable sport.
The dragon boat races have their roots in an ancient folk ritual of rival villagers, dating back 2,000 years to southern China, and even further back to the original games of Olympia in ancient Greece. The dragon boat races and the Classic Olympiad included religious practices and community celebrations, in addition to competition.
As for Pavlovic, we learn that the native Serbian has enjoyed boats and paddle sports since the age of 10, recalling how he honed his first skills on the Danube, only to take part in professional competitions of flat water kayak.
"I started coaching in 1999, since I came to Cyprus to coach the Canoe Federation," he says. When the dragon boat arrived on the island in 2008, it immediately became part of the local nascent sport scene, helping to establish the Cyprus Dragon Boat Federation.
"It was difficult, the first few years," he admits, given the lack of awareness of the sport, and the number often insufficient to merit launching boats.
But the perseverance of Pavlovic and his collaborators has paid off: the number of Cypriot clubs dedicated to dragon boat racing has grown to six, with competitions taking place at local and international levels.
Standardized fiberglass and wooden vessels carry teams of 12 or 22 people, each with a compulsory drummer at the front to beat the oars, and a coxswain at the rear to steer the boat.
"Internationally, in China, you can find boats of 50 or up to 100 paddlers per boat," Pavlovic adds. "But again, this is tradition."
The official running distances are 200m, 500m and 1000m, as well as any type of marathon. Categories include open, mixed, and all-female categories.
"It's a team sport, but not a team sport like football or basketball where a player can make a difference, good or bad," Pavlovic explains. "Here, 20 people were paddling together, and there is room for everyone. There are no restrictions on age and gender, size or shape of paddler; everyone is welcome on the boat.
The only exception is for children under 12, he says, due to size and safety concerns. It goes without saying that every rower should know how to swim, and the practices include the correct course of action in the event of a capsized boat.
Contrary to what one might think, Pavlovic continues, the dragon boat is a full body workout, as the power is transferred from the paddle to the rest of the body. The sport also provides rowers with a strong sense of teamwork, community and belonging, while honing timing skills and racing tactics.
"Slowly, slowly, every paddler, with every practice, gets better," he says, until he has the confidence to row effectively.
Learn more about dragon boat races by clicking on the links below:
Join the Limassol Spartans community via:
Watch the original video on Cyprus Another Angle's YouTube channel here.
And to follow all the inspiring sporting events across the island, follow Cyprus from another angle:
On Instagram: www.instagram.com/cyprus.another.angle/
On Facebook: www.facebook.com/cyprus.another.angle
On Youtube: https://www.youtube.com/channel/UChj1VvYKez6V0per-Zhty5w?pbjreload=102
Good Living is Cyprus Mail's web-based content portal, showcasing local and global ideas, cultural highlights, and scientific and technological developments to inspire sustainable living.