Theft at the 500-year-old Narsingha Sthan temple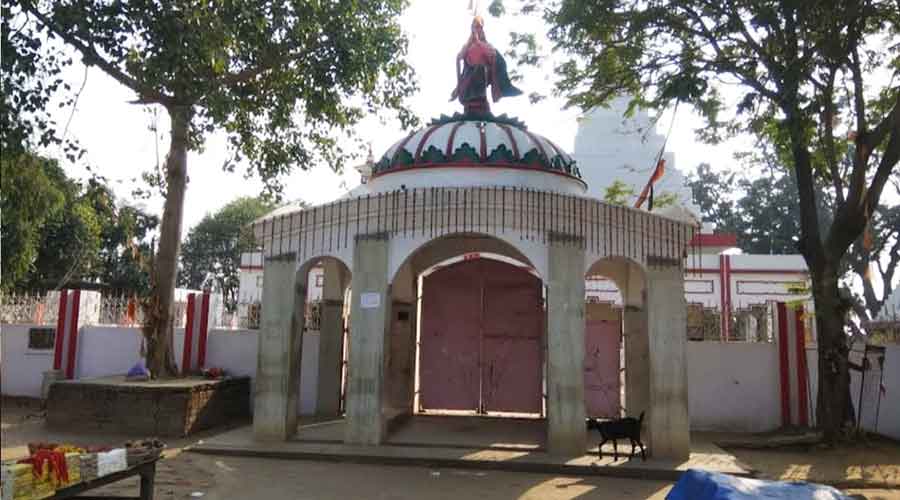 More than 50,000 stolen from donation box, police suspect residents' involvement
---
---
Unidentified individuals broke into the inner sanctum of the 500-year-old Bhagavan Narsingha temple in Khapariawan village early in the morning, stealing more than 50,000 rupees from the donation box.
Temple committee secretary Ajay Mishra told the Telegraph Online that he received a call from Chief Priest Upendra Mishra who informed him of the theft.
"I immediately went to the temple with Treasurer Anurag Mishra and Vikas Mishra," he said.
Ajay said the thieves broke the wires from the CCTV cameras before entering the sanctum sanctorum. Even hex blades were used to cut the door locks.
A temple committee member on condition of anonymity said the temple donation box had not been opened for more than two years. He said the thieves appeared to have information about the donation box and the CCTV cameras. The MP said other committee members and officials deny the large amount of money stolen from the box.
An FIR has been filed by Ajay Mishra.
Police officials did not rule out the involvement of residents in the theft.
"We have started our investigation and soon the thieves will be arrested," said a policeman.
Narsingha Sthan Temple is a popular destination for locals as well as those from other states. The temple was built by a local priest Damodar Mishra who had traveled to Bhusundi hill in Nepal and brought back the black stone idol from there.
The old dilapidated temple was rebuilt on December 25, 1990, at the initiative of the former Barkatha Member of Parliament Lambodar Pathak who was also a devotee and frequent visitor to the shrine.
Every year during Kartik Purima, devotees crowd into this temple and visit the mela which is popular for sugar cane.