"Video games and gaming stations have ruined sports like skipping rope"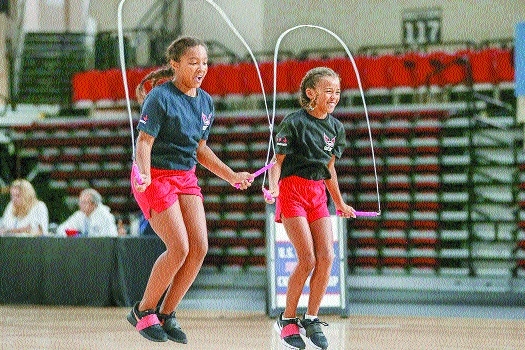 Sports journalist ;
Video games and play stations have ruined sports like skipping rope, lamented Vivek Soni, technical coordinator of the Indian Skipping Rope Federation (RSFI). Soni was addressing the participants of the webinar series titled "Karate and Sports Seminar for the Physical and Spiritual Development of Students". The sessions are organized by Karate Budokan International (Vidarbha region) and are facilitated by Kyoshi Harish Choube (Black Belt 7th Dan) National Head Instructor and Examiner Karate Budokan International. During the 51st session of the series which took place on Saturday, Soni spoke in detail about the simple sport of skipping rope. "Skipping rope is a well-known sport. You must have seen young boys and girls skipping rope as a child, and some of you may have tried to do the same as well. Skipping rope is no joke and not as easy as most people think. The jump is out of fashion because video games and gaming stations have arrived. But an interesting fact is that teachers, parents and even doctors are now pushing to bring him back. Heart foundations and health ministries around the world are embracing skipping rope to keep their citizens healthy with a low-cost alternative for urban and rural areas.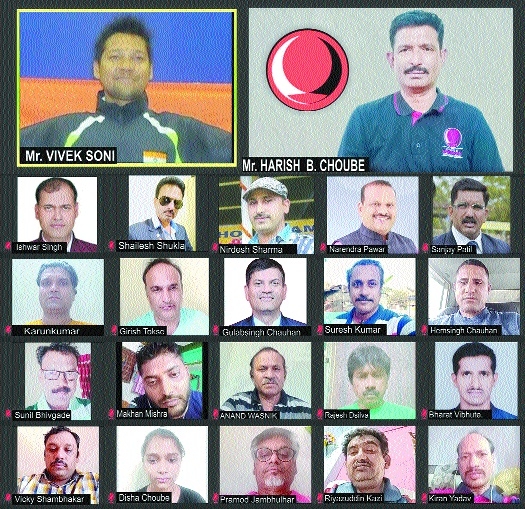 Once considered childish, this ancient recreation skill is making a comeback, "said Soni. Jumping rope is an inexpensive but very effective sport for fitness. "What is emerging is not only an effective path to mass fitness for little expense (Rs 80 for a decent rope), but a new place for young Indian athletes in a growing international sport that is fascinating to watch. You will be surprised to know that 10 minutes of skipping is equivalent to 30 minutes of jogging. You don't need to spend hours doing fitness and you can jump rope anywhere and no special equipment is required. An interesting thought for those of us with hectic lifestyles that use the excuse that we can't find the time to exercise, "added Soni. Among other benefits of the sport, Soni said: "The variety of combinations of movements is limitless, providing opportunities to express creativity and individuality. Rope skipping improves fine coordination agility and fluidity of movement, flexibility and lateral movement. It also improves the sense of rhythm, speed, power, timing and balance. The rapid progression and improvement often seen with skipping can help improve self-esteem and body image. Skipping rope also promotes social aspects.
Especially Double Dutch and Freestyle encourage team spirit. However, there are enough possibilities for less acrobatic athletes. Skipping is not only great fun, but also good for your health. Your blood circulation system becomes stronger and your condition improves. Therefore, it is considered to be a very good cardiovascular exercise. One of the best exercises to fight against osteoporosis (weakened bones) in the last stage of life. Soni urged participants to switch to fitness. "The health benefits of a small amount of cardiovascular exercise each week are well established. Moderate to light intensity activities performed for as little as 30 minutes per day can provide benefits. These activities include walking, gardening, housework and climbing stairs. More vigorous aerobic exercise such as running, swimming, cycling, and skipping done for at least 30 minutes at least three times a week is much more beneficial for improving the fitness of the heart and lungs. Studies show that this type of exercise helps reduce the risk of heart disease, lower blood pressure and lower cholesterol levels.
Exercise also lowers the risk of non-insulin-dependent diabetes, colon cancer, depression, and anxiety. In addition to helping you achieve and maintain a healthy weight. That is why one should choose to skip on any other form of aerobic exercise. Skipping, like any other exercise, will improve your heart rate and blood pressure, promote fat loss, improve flexibility, coordination and balance, and improve muscle tone especially in the thighs, buttocks. and calves. Since jumping rope is a high impact exercise, it is also particularly beneficial in maintaining / improving bone density, which in turn can help reduce the risk of osteoporosis later in life. Since it improves balance and coordination, it can help reduce the risk of falling. "Beginners can mix shorter periods of jumping with longer periods of low impact / intensity exercise, such as walking in place, step-ups, etc. or strengthening exercises such as sit-ups, push-ups etc. The program ended with an interactive question-and-answer session Ishwar Singh Chauhan moved a vote of thanks.